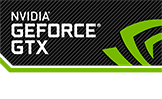 打造你的軍隊
即日起購買 GEFORCE® GTX 1080 Ti / 1080 顯示卡,或搭載 GEFORCE® GTX 1080 筆電/桌機,可免費獲得 [ 中土世界:戰爭之影 ] 遊戲序號。
促銷活動時間 :
2017/9/26~10/12 2017 (序號贈畢,活動隨即結束)
遊戲序號兌換截止時間 :
2018/1/4
人類的最後一個安全的城市已經面臨強大的入侵力量,此危機由殘酷的紅軍軍團指揮官Ghaul領導所挑起。他剝奪了城市守護人的權力,迫使生還者逃跑離開。您將冒險到我們太陽系的神秘,未開發的世界,發現武器武器和毀滅性的新的戰鬥能力。要打敗紅軍團,對抗戰火,你必須團結分散的英雄,站在一起,反擊回收我們的家園。
Experience Middle-Earth: Shadow of War like never before and photograph epic moments with Ansel.**
To be eligible, consumers must purchase selected MSI GeForce® GTX 1080 Ti / 1080 Graphics cards or GeForce® GTX 1080 Notebooks from 13th June to 27th June 2017 from an authorized and participating MSI retailer/reseller within APAC ONLY. (Malaysia, Singapore, Vietnam, Indonesia, Philippines, Thailand, Australia, New Zealand, Taiwan, Hong Kong).
2. Register your newly purchased MSI Graphic Card or Notebooks through the following steps.
3. If you are experiencing any issues and having any problems, please contact here.

Game Ready with the unbeatable power and efficiency of GeForce® GTX 10 Series GPUs.