NXA-LADIES is a professional ladies gaming team in Indonesia, established in 2011 by choosing the best female gamers. NXA-LADIES have big impact and influence in Indonesia gamer's community. Since 2011, more than 1200 online media article, 50+ print media report and 30 + TV show reporting. NXA-Ladies is number one female gamers and a widely-loved gaming team in Indonesia.
Much of the credit for the victory goes to Monica Carolina or better known as Nix1a, the leader and founder of the team, also one of the professional and iconic female gamer in Indonesia. The first formed team focuses on FPS games, such as Call of Duty, Battlefield, Counter Strike: Global Offensive, and now the team is only focusing on Overwatch. NXA-Ladies aimed to reach and support every female gamer to be brave and winning the games!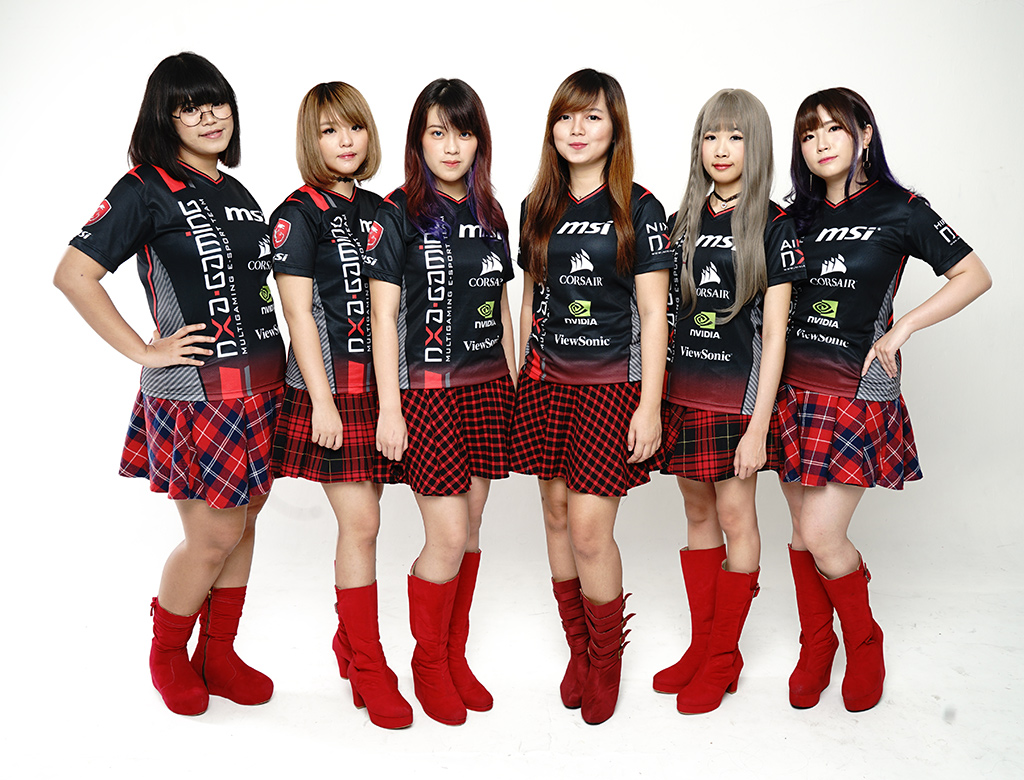 2018 Nixia Ladies Pro Team Q&A
Q: Could you let us know the reason you started playing games? And what's the first game you play?
A: Hi I'm Nixia. The reason is because playing game is fun, and also I can learn so many things from games, e,g. reflex, response, history, foreign language, and many more.
Q: Does your family support you becoming a pro gamer?
A: Yes, they do really support me. Because they know that I can manage my priority time between gaming and real life activity.
Q: Could you tell us about your short term and long term goal with NXA Ladies?
A: In short term, we wanted to get some new achievements in local game tournaments. In long term, we wish to be known as a team that always supporting Indonesian female gamers to reach their goals in gaming industry and E-Sports.
Q: Could you tell us what is the most impressive big game tournament experience? And why?
A: Our recent experience was on Overwatch tournament in NVIDIA Gamers Day 2017 Indonesia. Because it was the first time NVIDIA held a big tournament in Indonesia and we made it to semi-final.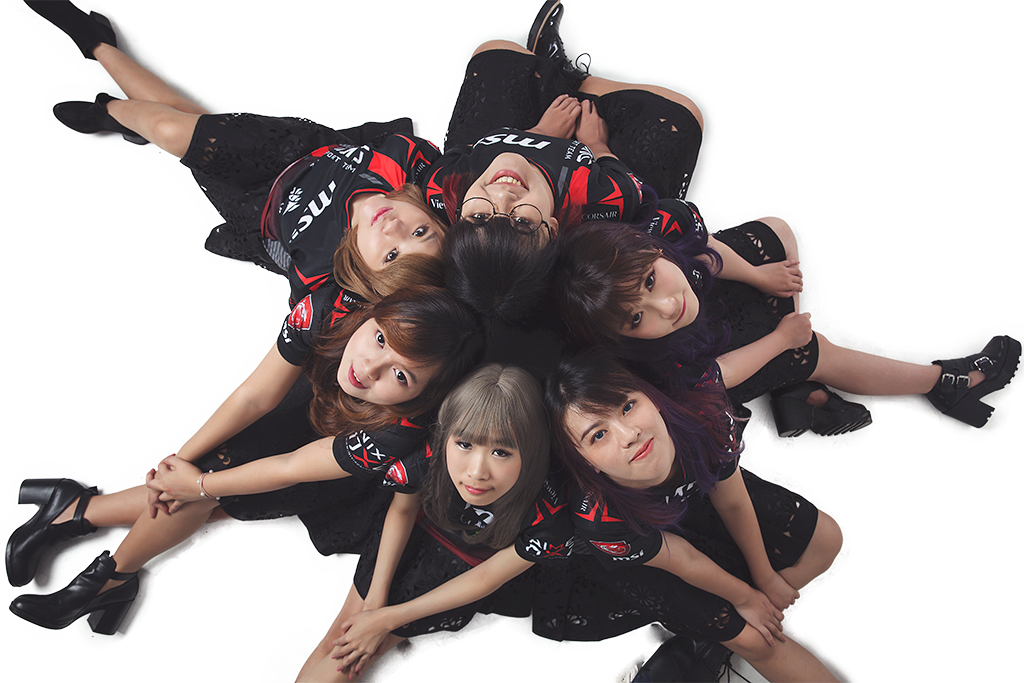 Q: What is NXA Ladies goal for 2018?
A: We really wished to get some new achievements in local game tournaments.
Q: As a pro gamer, how you think about MSI?
A: MSI products are always innovating, and they are made to spoiled every gamers need.
Q: How MSI gaming PC/NB helps you in tournament or daily practice?
A: The durability of MSI products is the one we can rely on, because for daily practice we spend at least 5 - 10hrs a day. We wouldn't miss the practice with MSI Gaming Notebook, we can practice the game anywhere with the best performance on the go. With a lot of their gaming features, it also really helped us to improve our strategy. Using Dragon Eye software, we can directly watch the pro players gameplay video to learn while playing the game on the same screen.
Q: Any recommendations/or words like to say to Indonesia fans?
A: For female gamers in Indonesia, be confident with your talent and skill, don't let the gender limits you!

For all the fans, thank you for all the supports since 2011. You are all our motivators!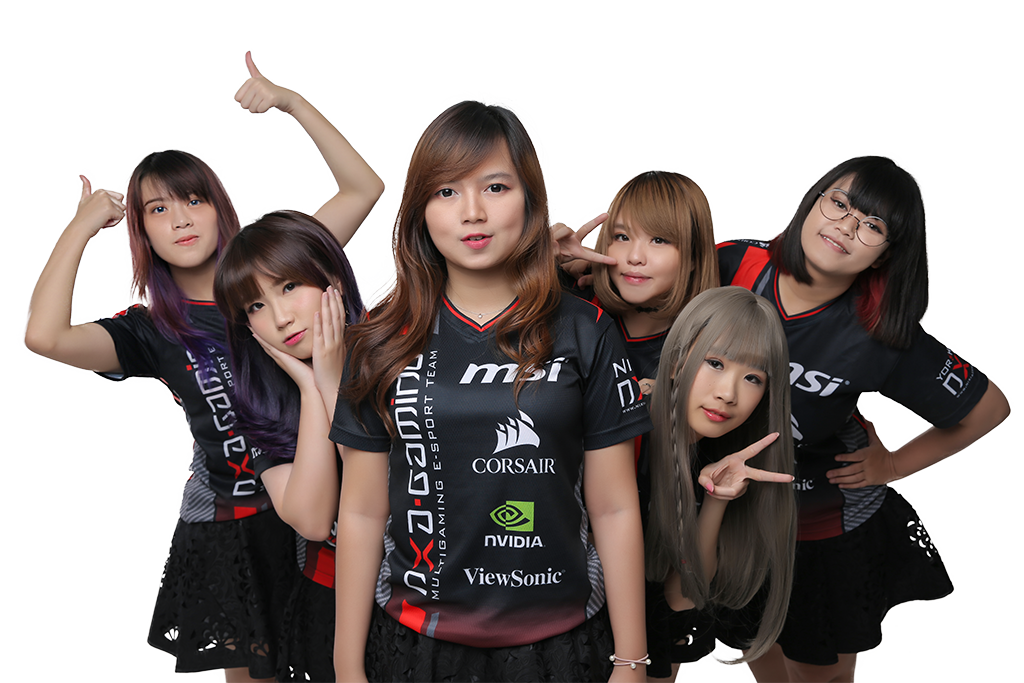 NXA-GAMING & NXA-LADIES ACHIEVEMENTS
2012 – 1st Place Call of Duty 4 Hotgame Tournament, Indonesia Games Festival 2012 at JCC
2012 – 2nd Place Call of Duty 4 Hotgame Tournament, Indonesia Games Festival 2012 at JCC
2012 – 4th Place Battlefield 3 GamersPlatoon Asia-Europe Tournament
2012 – nXa-Lad1es become an Icon game for Microvolts Reloaded Indonesia
2012 – 3rd Place Shadow Company Battle Squad Competition, Level 1 – Jakarta
2012 – 1st Place Counter Strike Online Ladies Tournament – Megaxus Olimpiade 2012
2012 – 2nd Place Counter Strike Online Ladies Tournament – Megaxus Olimpiade 2012
2012 – 1st Place S4League Tournament at S4 League Lyto Press Conference
2012 – 4th Place S4League Tournament at S4 League Lyto Press Conference
2012 – Mercenary Ops Co-op Challenge @press Con Mops 2012
2012 – 1st Place Mercenary Ops Mini Competition @FPS Gaming House 2012
2012 – 3rd Place A.V.A Tournament at KotakGame 4th Anniversary
2013 – 4th place Call of Duty 4 Nvidia Seminar & Gaming Competition
2013 – 1st place Call of Duty 4 Nvidia Seminar & Gaming Competition
2013 – 1st Winner Counter Strike : GO – MSI Gaming Night – Taipei, Taiwan
2013 – 3rd Place Counter Strike Online – Megaxus Olympiade 2013
2014 – 1st Winner Titanfall 3on3 MYT Tournament – Phoenix Soft opening, Jakarta
2014 – 2nd Winner Titanfall 3on3 - Grand Opening Phoenix, Jakarta
2014 – 4th Winner CS:GO Indonesia Game Show 2014 – JCC, Jakarta
2014 – 1st Winner 1vs1 CS:GO Asus Challenge Session 4.
2014 – 4th winner Female SEA LEAGUE Dota 2 Session 2
2014 – 2nd Winner CS: Go MYT (AngeLia)
2014 – 1st Winner Dota 2 MYT ( Nadya )
2014 – 2nd Winner Dota 2 MYT ( Crestfall )
2014 – 3rd Winner Dota 2 MYT ( Arsheera)
2015 – 3rd Winner CS:GO eStadium Battlenet, Depok
2015 – 4th Winner Final Bullet Battle of Champion, Jakarta
2015 – 4th Winner Final Bullet, Bandung
2015 – 2nd Winner Final Bullet Master Gaming Series, Jakarta (NXA-Boys)
2016 – 1st Winner LOL Teemo Cup Bandung (Aimeii)
2016 – 4th Winner Dota 2 BINGO Tournament Jakarta
2016 – 1st Winner Dota2 ICE Ladies Bandung
2016 - 4th Winner Overwatch World of Gaming Tournaments, Jakarta
2017 - 3rd Winner Female Dota 2, South East Asia
2017 - 4th Winner Overwatch World of Gaming